Halloween Costume Ideas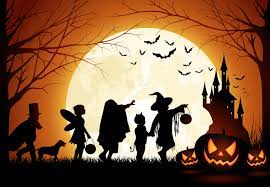 Halloween is right around the corner, which means people will be scrambling left and right to find the perfect last-minute costume that will surely make a statement. Of course, one could always resort to cutting eye holes out of a used white sheet; however, I'm here to offer some trendy costumes for Halloween 2021.
 Squid Game
Squid Game has taken over the world within the past month. With people globally streaming this Netflix show, people are bound to guess your costume just with a glance. Dress up as one of the show's main contestants with a light blue tracksuit and an accompanying number or grab an all-red ensemble with a mask to be one of the guards.
Pirates
People have been dressing up as pirates for many years but this year they're more trendy than ever. It's pretty simple to find all the components for this costume at home, all that's missing is an eyepatch.
Bridgerton
Another huge show from 2020/2021 is Bridgerton. The Regency period is always a fun era for fashion, with layers of underdresses/shirts and corsets. And who wouldn't love being royalty for a night?
Cruella
Emma Stone's performance as Cruella Deville was showstopping, leaving her character at the top of many people's costume lists (no puppies necessary).
Influencer
Being a celebrity or influencer is always a good last-minute costume idea because many of the pieces are found easily at any store or mall. You could always go for an overdramatic look to be a stereotypical celebrity, or pick one of your favorites and recreate an iconic look of theirs.
Wanda and Vision
WandaVision was a huge show during the past year. With the different outfit changes, it's easy to pick out of the variety they offer. Maybe a classic 50s look would suit you, or go full out with their Halloween costumes in the show. This one makes for a great couples costume.
Sailor and Mermaid
Another good couples costume that I've seen all over TikTok is a mermaid and sailor. This one is pretty basic but all executions have been super cute and it looks great for pictures.
Classic Mask
With the new Halloween movie coming out, now's the perfect time to dig out that dusty Michael Myers mask from last year. Even though it's not particularly trendy to wear a mask, they don't ever really go out of style. Plus, masks are found in pretty much every store this time of year.