Hippocampus Concert At The Pageant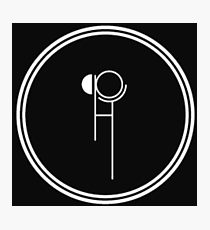 Blaring music, shining lights, and a screaming crowd of people! A concert is always a fantastic time, but being able to see a lesser known band that you really enjoy is a real treat. I went to the Pageant on the 9th of October, to see a band called Hippocampus. I personally adore the band! They are an indie rock band from Minnesota. They are on their Bambi Tour which started in September of 2018. Some of my favorite songs by them are South and Monsoon, both of which got played! The opening act of the night was by a band I had not heard from before this point. They were a group going by the name The Districts. They had the same general type of music but were a little more folksy compared to the almost pop that Hippocampus usually plays. I have begun to listen to some of their music now as well as it happens.
The venue was marvelous as well! The pageant in St. Louis is certainly not small by any means, but it has a much more relaxed feeling compared to most large music venues. I feel it worked really well for these bands since neither are very well known, but have a pretty big following nonetheless. While my friend, who joined me to go see them, and I were not packed in like sardines, there was still a pretty massive crowd.
Some of the other bands that are planned to play at The Pageant are a lot of lesser known artists like, Slightly Stoopid, Brother Bird, and El Monstero.  There are still some larger artists that are planned. There will be Bastille, Jesse McCartney, and Walk Off The Earth later in the year. There are hundreds of groups playing and I really suggest looking to see if any interest you.