La La Land: A Review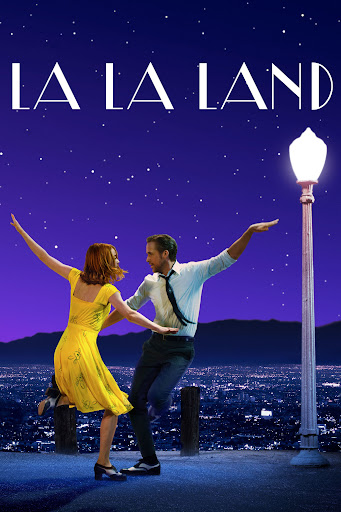 La La Land is a comedy/drama/musical following Mia (Emma Stone) and Sebastian (Ryan Gosling) as they intertwine their own personal dreams with a romantic relationship. 
Mia is an aspiring actress who has dreams of becoming a star. She's a bubbly workaholic looking for social climbing opportunities via parties with her roommates. Sebastian wants to open up his own jazz club in the future. He's a talented jazz pianist who sees life through a glass half-empty perspective. On paper, they are opposites in many ways but after a few missed connections they find themselves intrigued by each other. But will their conflicting personalities last in a relationship?
When looking at the building blocks of this movie I found myself very impressed. The cinematography of the film is absolutely stunning, as well as the coloring which gives a vintage Hollywood feel. I personally would argue that this is one of the most beautiful movies I have ever seen and would recommend this to anyone who enjoys artsy movies. 
The musical itself relies heavily on songs and orchestral arrangements all throughout. The original songs were, in my opinion, very well written. The main theme (Mia and Sebastian's theme) can be heard through the span of the whole movie. What is interesting about this theme is the key changes and different tones correlating to how the mood changes. With sadder scenes, the key changes to minor and the octave is dropped. The little details are what truly impressed me about La La Land and the ending truly blew me away.
Rating this movie out of 10, I would give it a strong 9. The characters, acting, storyline, music, and cinematography are impeccable. The only complaint I would say about it would be the pacing. At some points, the dialogue seems to stall a bit. Other than that, I see hardly any faults and would 100% watch it again. Film fans or casual viewers who need something to watch should check out Hulu for La La Land!