The Girl's Golf Team Hits the Links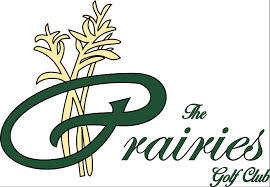 The Red Bud High School Girls Golf Team also kicked off their season this past week with their first match against Freeburg and Dupo at The Prairies Golf Club in Cahokia on Monday, August 16th. The top scorer for the Musketeers was Captain and Senior Brenn Wilson who medaled with a 44. Filling in the second spot for the team was Sophomore Annabeth Ohlau who shot a 49. Taking up the third top score was the new Sophomore Lydia Koesterer who shot a 61 in her first match. Returning Sophomore Raleigh Rosson shot a 66 for the fourth score. The Musketeers ended up losing a very close match to Freeburg by a score of 220-215.  Dupo did not report a team score.
To end their first week of competitive play, the Girl's Team headed to the Spencer T Olin Alton Marquette Blast Off Tournament on Saturday, August 20th. The girls faced a lot of rain but ultimately finished their rounds with the top scorer for the team being Brenn Wilson who shot an 87, just missing the top ten scores by two strokes. Wilson also made a birdie on hole twelve. Annabeth Ohlau placed second for the team shooting a 93. Returning Junior Melayna Crafton shot 119 and sophomore Raleigh Rosson shot 123. The team's total score was 422.
This week the schedule includes an away match against Sparta and an away tri-match against Waterloo and Belleville West at the Acorns Golf Links.