JV Musketeers Beat Warriors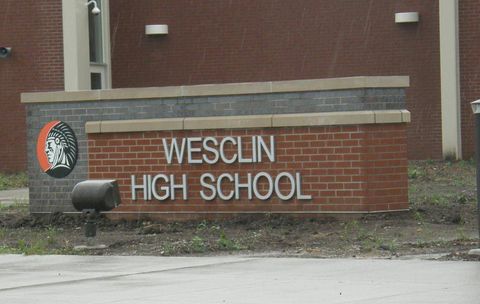 The JV Musketeers just keep on keepin' on! The team traveled to Wesclin Monday night to put their 4 game winning streak on the line against the Warriors. The team made it a 5 game streak with a convincing 39-6 blow-out improving their overall season record to 5-1.  
Red Bud opened the scoring with a 10-yard touchdown run by Chase Lucht in the first quarter. Lucht added a second TD on a 25-yard scamper. Lane Brockmeyer's PAT split the uprights to extend the lead to 13-0. The Musketeers added a defensive score on a Lucas Schwartzkopf pick-6 also in the first quarter. The PAT was right on making it 20-0 after one-quarter of play.
In the second quarter, the Musketeers added their second defensive TD of the day when Schwartzkopf stripped the ball from the Warrior running back, picked it up, and dashed 25 yards for the touchdown. Brockmeyer's PAT was Golden making it 27-0 at the half.
The third quarter was uneventful with neither team scoring but; the fourth quarter saw the Warriors get on the board. Following a 60-yard kick return for a touchdown by Gavin Baldwin, Wesclin put together a drive that netted a TD for the Warriors, avoiding a shutout for the Mighty Musketeers. The last score by Red Bud was a 50-yard touchdown run by quarterback Dylan Oliver making the final score 39-6.
The boys will travel to Chester Monday night, to face the always tough Yellow Jackets. It will be a challenge for the team and a chance to prove just how good they are. Come out Monday night to support your team. Kick-off is at 6:00.