Lady Musketeers Take 2nd Place in Labor Day Tourney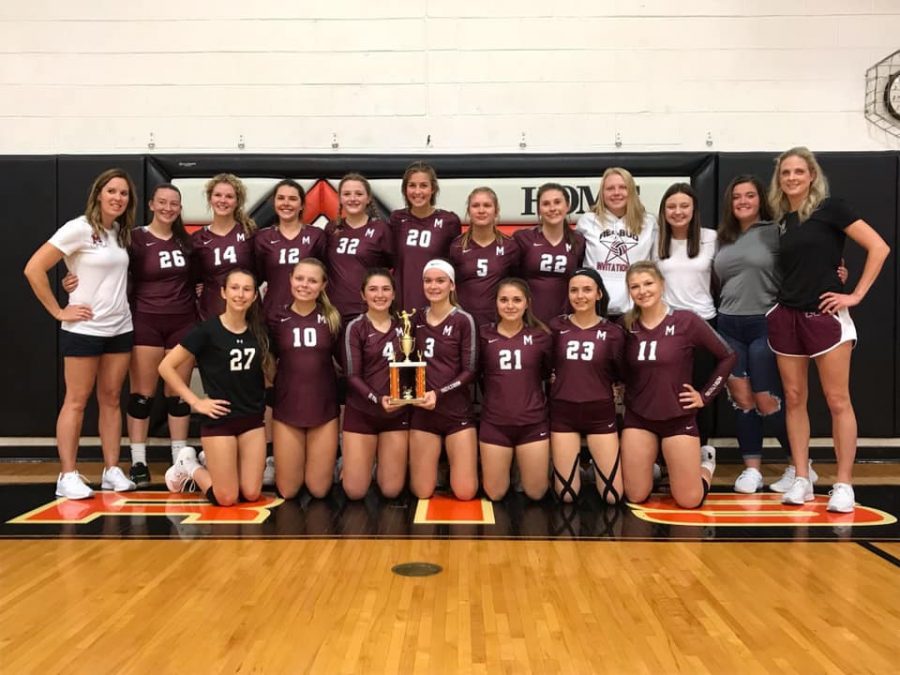 Last week RBHS Volleyball took on the Marissa/New Athens Labor Day Tournament.  The ladies played two games Wednesday night, one game Thursday night, and rounded out the week with two games Friday night.  On Wednesday, the Lady Musketeers took down the Lebanon Greyhounds and the Trico Pioneers.  Thursday night the team went up against the Gibault Hawks and took their first loss of the tourney.  Although RBHS lost, they gave it their all and battled throughout the game.
Friday night the Musketeers went up against East St. Louis and experienced a battle.  In the end, the Musketeers took the victory and headed into the Championship against Gibault.  Although Gibault has toppled the Musketeers twice before, the ladies approached the game with energy and optimism.  Unfortunately, after a back and forth battle, the Musketeers lost the Championship game to take 2nd place in the Labor Day Tournament.
Great Job Lady Musketeers