MLB 2019 Season Preview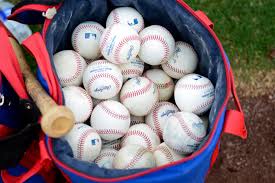 The time has come for MLB spring training once again; which only means one thing, the 2019 MLB season is just around the corner. Summer days of baseball will soon be upon us, featuring old faces in some new places. One of the MLB's most sought after free agents, Manny Machado, has signed an enormous 10 year deal with the San Diego Padres. However, the seasons biggest free agent, Bryce Harper, is still unsigned just days away from the first spring training game. That being said, let's get into the 2019 MLB season predictions…
AL East: The reigning World Champion Boston Red Soxs will struggle the first 2 months of the season due to the typical World Series hangover. I predict they will get hot mid summer, however, fail to win the division. They'll lose the division by 3.5 games to the New York Yankees, but still make the first wildcard spot.
AL Central: WIth their window for a championship closing fast, the Cleveland Indians will once again win their division, and they'll win it handley. I predict in the coming seasons, the Chicago White Sox's young core will prosper and dominate the AL central from the early to mid 2020's. Beware Indians, these next few years are do or die.
AL West: Although the Oakland A's shocked everyone with a 2018 late season surge, the crown of AL West Champion will still go to the Houston Astros. The Mariners will pretend to be contenders for the first 3 months once again, then pull a massive choke job after the All-Star Break… again.
NL East: Without the help of Bryce Harper, the Nationals will once again lose the NL East. I am predicting the New York Mets to edge out the division with their stellar starting pitchers over the Atlanta Braves. Atlanta, like the White Sox, have a stellar young core and should be thrilled for years to come. However, I do not think the Braves have enough for the long run this season.
NL Central: After an absolutely atrocious last 2 weeks of the 2018 season for the Chicago Cubs, I feel they will be ready to snatch back the NL Central title in the 2019 season. The Cubs have 3rd base slugger, Kris Bryant, coming back from an injury. As well as starting pitcher, Yu Darvish, and star closer, Brandon Morrow. Chicago will be ready to stomp the division and fight their way to a championship this season. That being said, the NL Central has 2 other teams that are not to be slept on. The Milwaukee Brewers and the St. Louis Cardinals will take both the NL Wild card spots for the 2019 season.
NL West: My prediction for the NL West is that the L.A. Dodgers will win by a healthy spread of games once again. Colorado has an arsenal of power hitters at their dispense, however, their pitching staff is too inconsistent to win the division. San Diego also has a deadly lineup with the addition of the before mentioned Manny Machado, however they will also fall short of the division title.
Playoff Picture:
American League- Yankees, Astros, Indians, Red Sox, Athletics
National League- Mets, Cubs, Dodgers, Brewers, Cardinals
World Series: Cubs defeat Yankees in 6 games