FFA Attends National Convention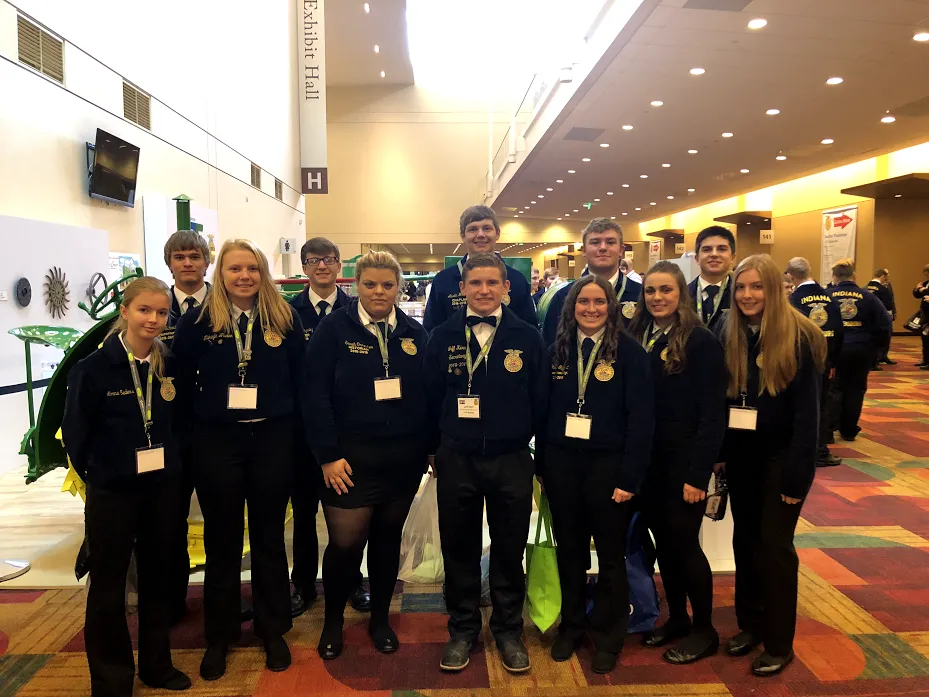 Hang on for a minute...we're trying to find some more stories you might like.
The Red Bud FFA Chapter left for the 91st National FFA Convention at Lucas Oil Stadium and the convention center in Indianapolis, Indiana on Wednesday, October 24-Friday, October 26, along with about 68,000 other FFA members across the nation. The seniors who went were: Austin Whelan, Hope Guebert, Nate Gonzalez, Abbigail Stiebel, Sarah Ormesher, and Nicole Allen. The juniors were: Jeff Kern, Vance Schmidt, and Matt Wiegard. The sophomores were: Austin Grohmann, Makayla Whelan, and Lorna Seders. They attended the convention and were able to see speakers including the Secretary of Education, Betsy DeVos; CEO of John Deere, Samuel R. Allen; and Kyle Scheele. Kyle Scheele was the keynote speaker during the opening ceremony on the first night. He talked about how we are all more than one person and people care about us. He taught us how to accept everyone and make people's day better.
Entertainment included watching Garth Brooks and Ned Ledoux perform in concert at Lucas Oil Stadium. There were many games and activities in the convention center with companies like Case IH, Ford, STIHL, John Deere, and Tractor Supply. On Thursday the FFA members took a trip to Good's Candy Shop in Anderson, Indiana, where they were able to buy candy, chocolate, and ice cream. They met the owner and learned about the candy making process. At the convention, the students attended sessions on character and leadership skills to bring back to the chapter. They were taught how to bring respect, confidence, perseverance, positivity, and motivation to Red Bud.