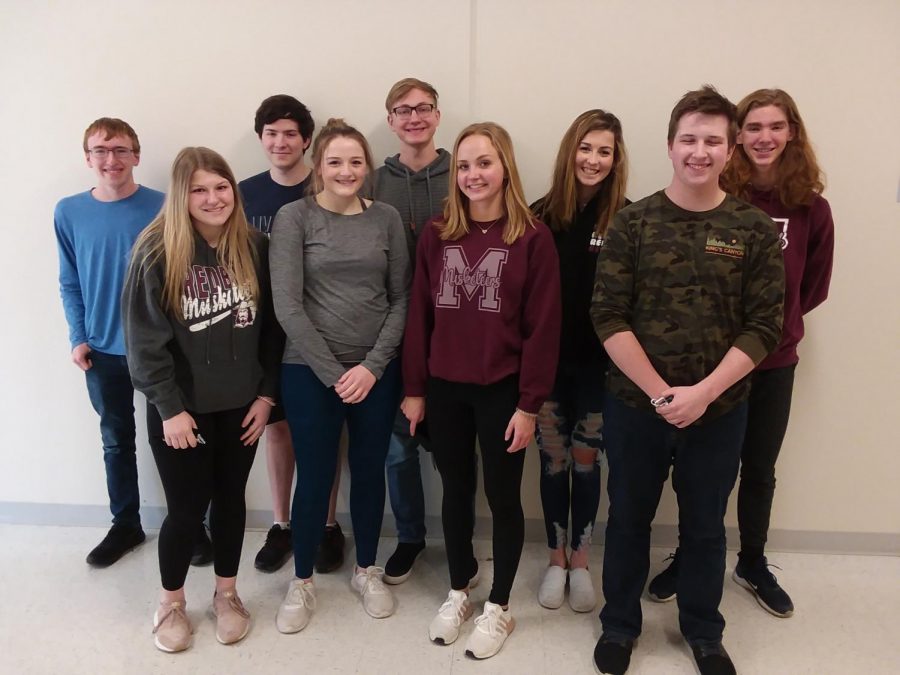 Last week Red Bud High School's academic team competed in the second round of competition; the ACES Sectionals. The competition, now conducted through Eastern Illinois University, has been known by several different acronyms over the years including T.E.A.M.S., J.E.T.S., and most recently W.Y.S.E. when it was sponsored by the University of Illinois.
Red Bud finished 2nd in the Regional Meet last month to advance to the Sectionals which were held online the week of March 5th. In the Regionals the Musketeers earned medals by Seniors Dylan Roscow (1st in Math and Computer Science), Ethan Fritsche (1st in Physics), Ben DeRousse (3rd in Engineering Graphics), Junior Hannah Sievers (2nd in Chemistry), and Sophomores Bailey Fulton (3rd in English and Chemistry) and Max Rodenmeyer (3rd in Engineering Graphics). Senior Avery Piel finished 4th in Biology while Juniors Megan Henry (4th in Engineering Graphics) and Katie Schneider finished in the top ten in Chemistry. 
During the Sectional Contest, Dylan Roscow matched his Regional effort with two 1st Place medals (Math and Computer Science), Ethan Fritsche earned a 1st Place medal in Physics, Ben DeRousse placed 3rd in Engineering Graphics, and Bailey Fulton improved to 2nd place in English. The team finished in 6th place in the round and await word as to qualification in the State Finals to be held next month.
Pictured: back row left to right: Dylan Roscow, Ben DeRousse, Ethan Fritsche, Megan Henry, Max Rodenmeyer. Front Row: Katie Schneider, Hannah Sievers, Avery Piel, and Bailey Fulton.