Do You Believe In Kindness… We Do!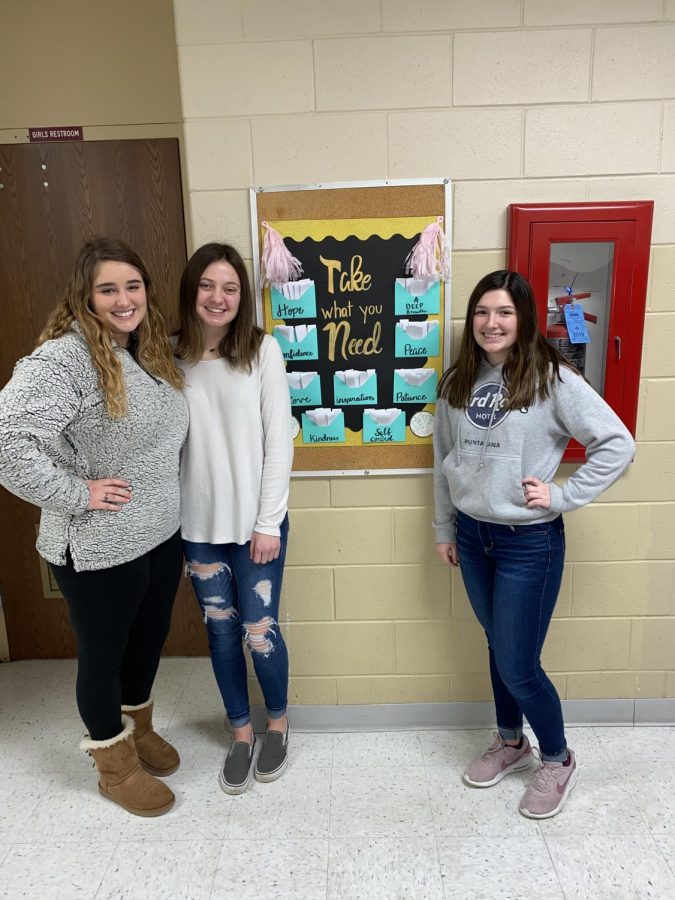 Emma Roscow, Special Contributor
January 27, 2020
Throw kindness around like confetti! That is the motto of our new group, Believe In Kindness, coming to RBHS! Abby Wolter, Kailyn Moeller, and I have some great ideas which we hope to apply to our school and community! We created this group to promote volunteer service around our community, to teach students how to have a positive mindset and to share the true meaning of kindness. Together, we can change the way that our community thinks and acts. Believe In Kindness, can make Red Bud High School a more positive and interactive environment! We have high hopes for this group. We know that we can and will come together as one school to bring more positivity and kindness. 
Promoting random acts of kindness is one of the main focuses of Believe In Kindness. To bring the school together, we are hosting a competition between the classes and faculty. This friendly competition is called "The Great Random Act of Kindness Race". Each class is separated (Freshman, Sophomore, Junior, Senior) and the faculty to see which group can produce the most amount of random acts of kindness! Post a picture of your group's random act on Instagram, Facebook, Twitter using the hashtag #RedBud132. The group with the most acts of kindness will earn a prize! More information about the race will be coming very soon!
Another goal of our group is to make people feel included and worthy. We feel that sometimes people need a little "pick-me-up" to get them motivated or to get them throughout the day. We came up with a great idea: an inspiration board! Right next to the cafeteria by the girls' bathroom, there is a bulletin board called "Take What You Need". On the bulletin board, you will see numerous envelopes that have a topic on them. Inside the envelopes are different quotes that related to the topics of hope, kindness, patience, confidence, etc. We want to inspire and motivate people to keep going and never give up! 
Giving back to the community is important. What better way to promote the community than to get people involved! Throughout the semester we have many ideas for possible community service acts! For example, our group can host a bingo night at the nursing home, have a bake sale and donate the profits, or host an Easter egg hunt. We truly believe that giving back does bring people together and has the potential to change the mindset of the school and the community. 
We strongly encourage the students of RBHS to consider joining Believe In Kindness. It is a great opportunity to make new friends, get involved in the community, and become involved in something greater than yourself. More details about upcoming meetings will be coming very soon! Stay tuned!