Red Bud & New Athens Battle Into OT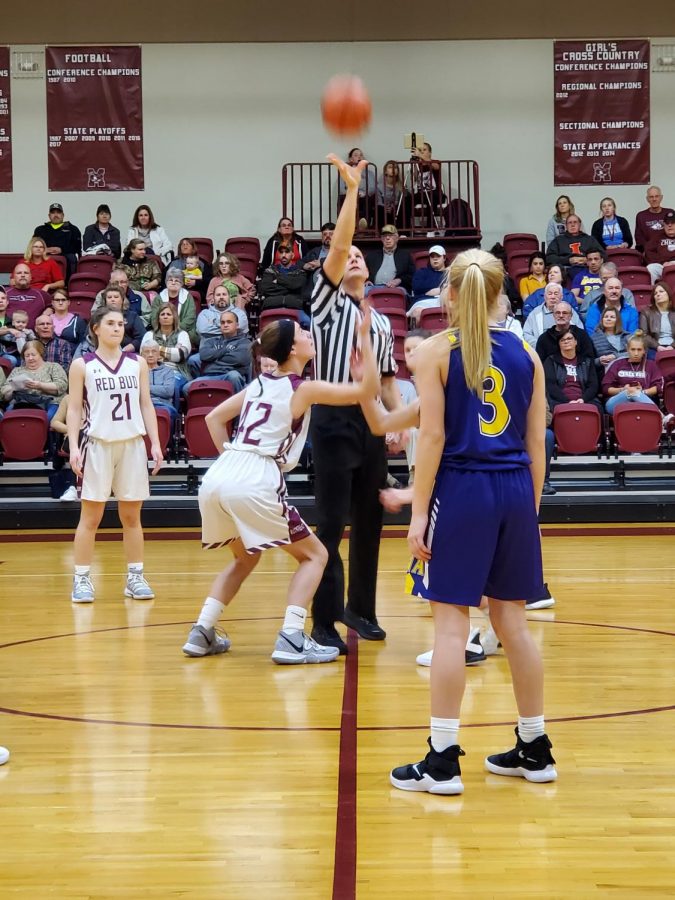 Hannah Sievers, Staff Writer
January 7, 2020
On January 2, 2020, Red Bud played New Athens at home. In the first quarter, the Lady Musketeers scored thirteen points. Claire Grohmann had eight of these points with two free throws and some two-pointers. Olivia Carle made a two-pointer and Hannah Sievers had three points from a two-pointer and a free throw. The ladies held New Athens to eight points, ending the first quarter with the lead. 
The girls struggled more in the second quarter. Of the five points added, Grohmann had four of them from two-point shots and Carle went one for three from the free throw line. New Athens managed to add sixteen points to their score, which made the score eighteen to twenty-four at halftime with New Athens in the lead. 
During the third quarter, Red Bud gained twelve more points. Chloe Wild and Sievers each had three points from a two-pointer and a free throw each. Grohmann scored another four points from two-pointers. Carle also made another two-point shot. New Athens got eight points in the quarter, which meant that Red Bud was trailing by two going into the final quarter. 
Throughout the fourth quarter, RBHS girls scored six points. Carle hit one more two-pointer and Sami Lucht score four points with a two-pointer and free throws. New Athens was held to four points, so the teams were tied at the end. In overtime, Red Bud only scored three points while the Jackets managed to score thirteen. Lucht made a two-pointer and Sievers made one of her free throws. At the end of OT, New Athens won the game thirty-nine to forty-nine.