Vance Schmidt is SAE of September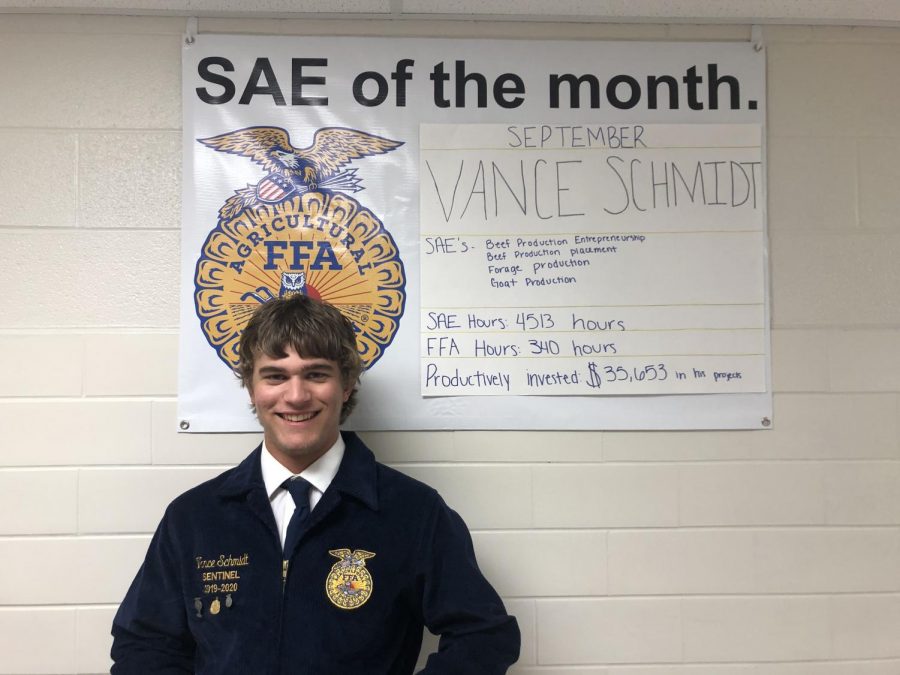 Vance Schmidt, Special Contributor
October 4, 2019
My SAE's (Supervised Agricultural Experience) are over my agricultural experience outside of school. I have record books over my breeding and market cattle, breeding and market goats, foragery, and my job at Wagner cattle. The jobs that are included in these books are working and tending to the animals. Good nutrition and supplement program makes a world of a difference to my animals.
I was raised around agriculture and naturally it would be hard not to be with being in the community. But the main reason why I enjoy doing all of these things is because of my past family. I would always hear stories about my grandparents and their parents before farming in this area and I just want to keep that going in my family since there are fewer people actually striving to be successful in agriculture. 
I also have been putting in time while working in the hay fields with my forgery book. I am fortunate to have gotten a chance to work at Wagner cattle. I have been given a lot of opportunities, and made connections with people I never would have known otherwise. I learned about proper nutrition and what factor that it plays in the cows' development and how to work pasture to their full potential. Along with that, I was also given an opportunity to expand my own farm, and that's just what I did.
Looking into the future, I plan on expanding my cattle herd more and more and hopefully doing that full time. I want to be able to leave a legacy to where someone will remember not to forget about farming.