Interview With Coach Kueker
Hang on for a minute...we're trying to find some more stories you might like.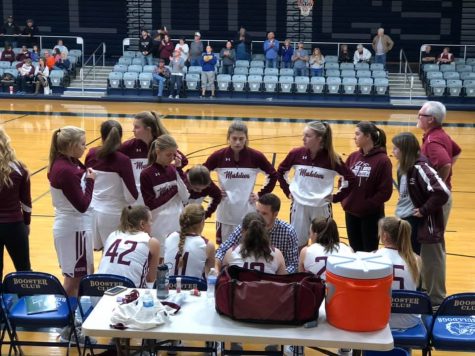 This year, the girls' basketball team at Red Bud has a new head coach. Jacob Kueker, a Red Bud High School alumni, will be coaching the team. The team opens their season on Monday, November 12th in the Sparta Tournament. I sat down with Coach Kueker and talked to him about the upcoming season and asked him a few questions. When I asked him about his goals for the season, he said his goal for the season is Improvement. "My goal for this season is to be better at the end of the year than now." He said the team is young, as they have more underclassmen than upperclassmen. Coach Kueker also said he thinks this year will be a new experience for him as he as only coached boys basketball. Coach Kueker also said the main fundamentals he wants to work on our shooting and defense. Hopefully, the team will have a winning and successful season and thank you to Coach Kueker for talking to me.